O NVM (Node Version Manager) é um bash script que permite gerenciar facilmente múltiplas versões do Node.js.
Por meio dele não ficamos mais amarrados à versões antigas da distribuição GNU/Linux utilizada, nem precisamos ficar baixando e compilando na mão.
Para trocar de uma versão para outra basta um comando …
Vejamos um passo-a-passo básico e rápido para a versão 0.28.0 do NVM: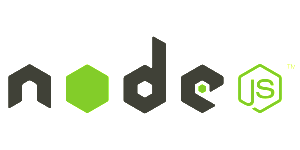 Instalação
Requisitos no Debian/Ubuntu: pacotes build-essential e libssl-dev.
Como usuário normal:

| | |
| --- | --- |
| 1 | $ curl -o- https://raw.githubusercontent.com/creationix/nvm/v0.28.0/install.sh | bash |
O que esse script faz?
The script clones the nvm repository to ~/.nvm and adds the source line to your profile (~/.bash_profile, ~/.zshrc or ~/.profile).
Uso
Para baixar, compilar e instalar uma versão específica do node.js:

Para definir a versão default do usuário:

Para listar as versões instaladas:

Para listar as versões disponíves para instalar:

Para desinstalar uma versão específica:
Obs: Ao invés da versão (ex: 0.10) podemos usar aliases como stable e unstable:

Para usar a versão do nodejs original de sua distribuição, acesse-a com o alias system:

Bônus: Para baixar, compilar e instalar uma versão específica e, de quebra, obter todos os pacotes npm instalados de uma versão anteriormente instalada:

| | |
| --- | --- |
| 1 | $ nvm install stable --reinstall-packages-from=system |